There are a great many utilities dedicated to music. We are used to them – that's a fact. But what if we informed you that with the help of smartphone apps, you could listen to or search for music and thoroughly learn it? Here's our selection of the best apps where you can learn music theory.
MusiClock
MusiClock will rescue anyone who wants to master a new hobby by learning music. Users can start playing their favorite musical style in seconds by transforming theory into an easy-to-understand appearance with a unique learning wheel.
It's possible to say that MusiClock presents an entirely new and unique approach to how you should learn harmonies and chords. By the way, MusiClock has two versions. In addition to the one mentioned above, you can download a utility for mastering piano octaves, scales, and tonalities.
Music Theory Pro
Developed by music theory teacher Joel Cliff, Music Theory Pro can serve as a valuable reference for the professional and a good tutorial for the beginner or amateur. Here you can learn the basics of musical notation using the four-octave virtual piano keyboard. But that, of course, is only some of what Music Theory Pro offers its users. For those who have already understood a bit of the matrix, this utility offers a variety of fascinating quizzes. Music Theory Pro will not only entertain you a lot, but it will also help you train your musical ear.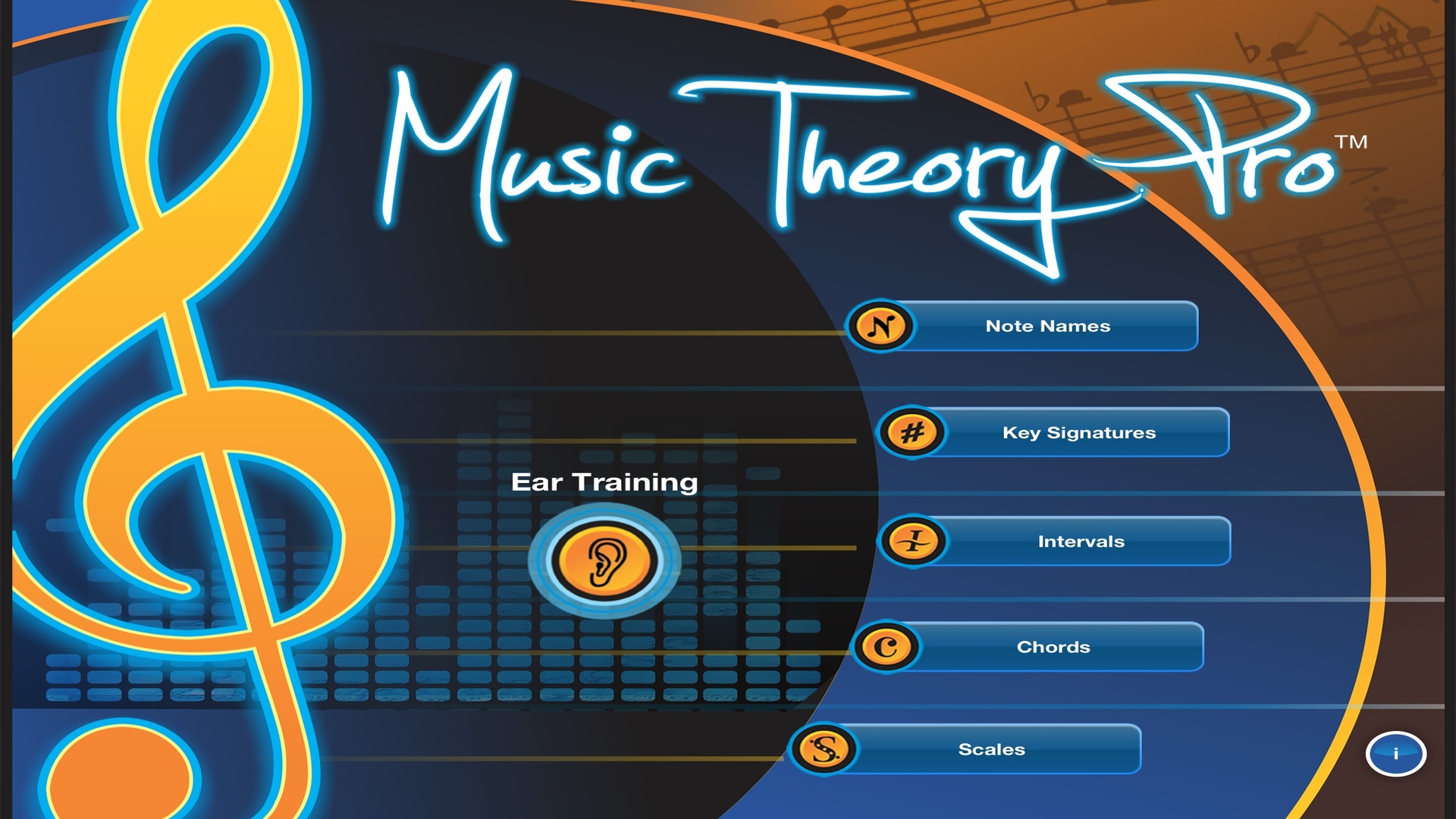 Music Theory and Practice
Music Theory and Practice by Musicopoulos is an excellent example of how music theory and practice can significantly help anyone interested in songs. The main advantage of this utility is that you don't just learn the theory but immediately reinforce all the material you've learned. "But I can just study the material and not practice, right?"
No. To start mastering the next lesson, you must take a test and prove your proficiency. And that's even a good thing because the developers of Music Theory and Practice insist that you learn something new and get a spark of emotion out of it. By the way, you can learn keyboards here and other instruments. For example, if you play guitar, the application will help you better understand the notes' location on the fingerboard.
Yousician
Yousician is a guide developed by experienced practitioners with input from professional musicians. It contains a thousand and a half different exercises designed to help you master the basics, skills, technique, and style for playing various musical instruments.
The main plus of Yousician is that despite all its functionality, this application does not scare away beginners: thanks to the pleasant and organic interface. If you're worried you'll fail, you can choose the pace and the intensity of the training by yourself and then consolidate your skills by working with other compositions.
Ear Trainer
This application has a strict design, and it may even seem that it was created just for music students. But it is not. With Ear Trainer, even amateur music lovers can develop their musical taste.
What are the peculiarities of this utility? For example, you can learn to identify small and large intervals, decreased and increased minor and major scales and chords, and try to record melodic phrases of three notes by ear. Although even the arsenal of the test version of the application cannot be called sparse, the full version has even more exercises for comprehension of solfeggio – about 250.