Each music utility offers different things geared toward different listening needs. But how do you know which application will best meet your particular needs? There are a lot of programs – their number can confuse even a savvy and experienced user.
We compiled this list of the most convenient utilities for listening to music without the internet. Please read their descriptions and functionalities to make it easier to understand which applications are worth paying more attention to. The reports are in random order.
Deezer
Deezer is a music service for listening to tracks. In addition to the web version, there are mobile and desktop applications for various platforms. The program is conditionally free: if you don't sign up for a premium subscription, you can access the entire list of tracks.
However, they will all be of average quality and with advertising that pops up regularly. With a subscription, these things will be abolished – you can listen to music in the highest quality possible, and annoying banner ads will stop bothering you.
Spotify
Spotify is a Swedish music service that's available in nearly 120 countries. Its catalog comprises over 55 million songs and 5 billion playlists of tracks by artists ranging from underground artists only a few know about to world music scene leaders like Drake, Miley Cyrus, The Weeknd, and more.
The most crucial advantage of Spotify is the music selection algorithm, which is almost perfectly adapted to listeners' tastes. Similar tracks will automatically play if you turn on the radio at the end of the playlist. Thanks to this, you can often find something new and cool with highly similar vibes.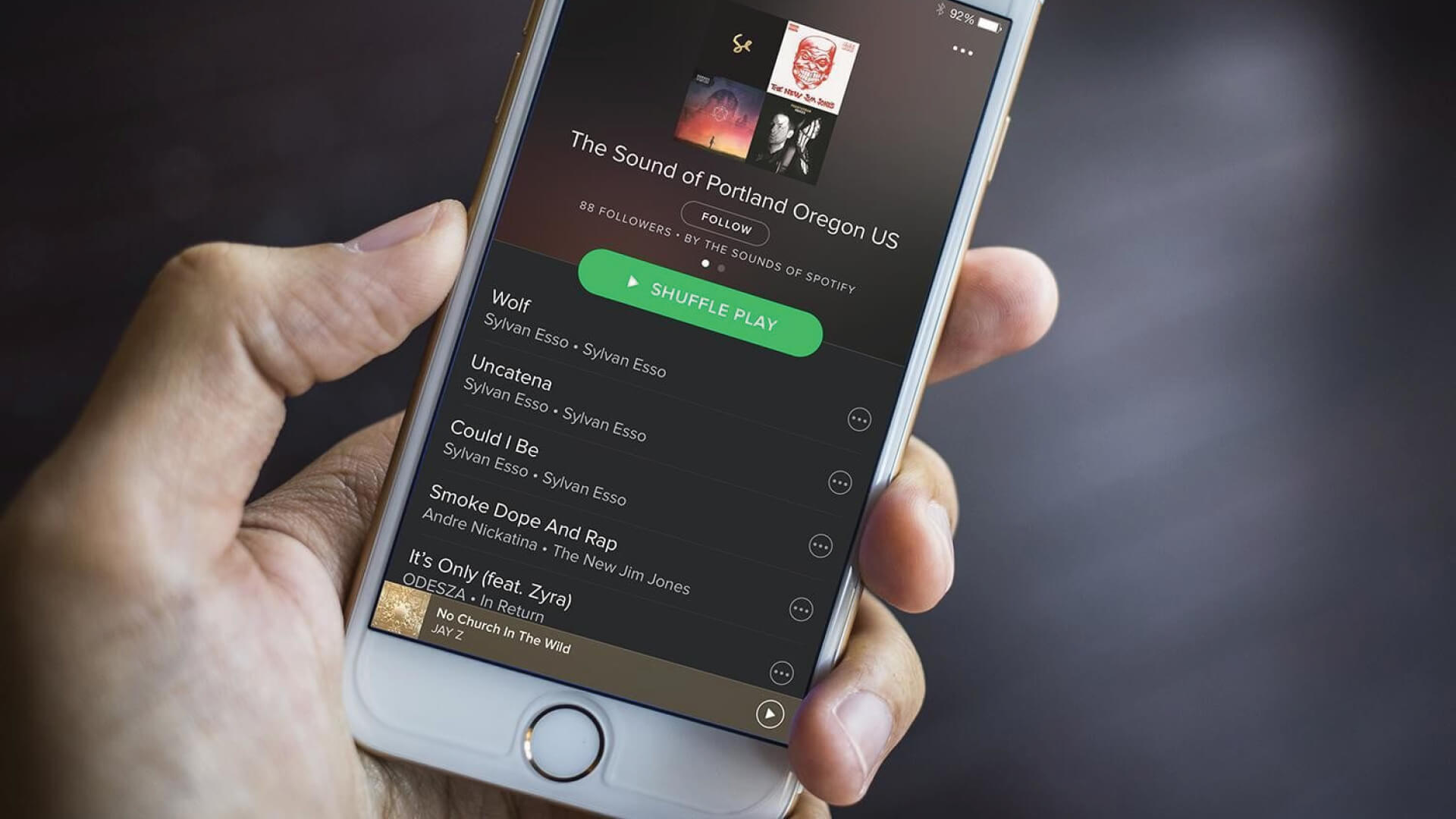 SoundCloud
SoundCloud is a free social music platform for everyone to share and listen to audio files. Those who want to constantly discover new music and listen to it for free and without the internet should put the SoundCloud mobile app on their favorites list.
It is one of the few free music services where you can not only listen to millions of different tracks: from niche to world-famous ones with billions of listens. SoundCloud is also suitable for communicating with other users.
Musicolet
Musicolet is a free utility that allows you to enjoy cached music when you do not have access to the internet. Musicolet is simple and easy to use, but that's not its only advantage. This smartphone app also stands out from many competitors by processing tracks at maximum bitrate so that their quality is top-notch.
Musicolet also has a practical multiple-queue feature that lets you queue up to 20 songs simultaneously. Other miscellaneous features in Musicolet include installing widgets on your device's desktop and a sleep timer.
YouTube Music
And the last (but not least) utility is YouTube Music. We couldn't resist mentioning this excellent service for obvious reasons: YouTube remains one of the most popular options for listening to music. And besides tracks, you can find here also video clips. As for the particular utility for smartphones based on iOS or Android, it bets on the maximum variety.
If you cannot find the track you want in another application, you will find it in YouTube Music. Purchasing a premium subscription will eliminate ads and allow you to listen to tracks in the background and enter invisible mode so that no one can track your activity.